Well maybe only as far as IPEC
It's a well-known myth that legal advice is unaffordable.
It's also generally assumed that lawyers won't help you for free in any commercial matter.
This is now wrong with the launch of
a new service
today 17 October 2016 to provide free assistance to those who can't afford it in the UK intellectual property scene.
This post is not for the intellectual property professionals, it's for those people who need help but believe they can't afford it and are tempted to do nothing when they receive aggressive letters from lawyers about some issue of a name, unauthorised use of a photograph or design or, worse still, something that mentions the evil patent word.
The IP pro bono scheme was launched today by Sean Dennehey, Acting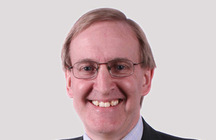 Sean Dennehey
Chief Executive of the
Intellectual Property Office.
The service will not be provided by the IPO, who grant trademarks designs and patents and also provide
mediation services
and also operate a rather sterling phone helpline. The service providers will be fully qualified members of the
Chartered Institute of Patent Attorney
s, (who are providing the administration - good guys) the
Chartered Institute of Trademark Attorneys
or the
Intellectual Property Lawyers Association
If you need help the first thing is to go to the new website
http://www.ipprobono.org.uk/
download an application form and outline your problem. If you don't have access to a computer or scanning facitlites get to one of the
PATLIB libraries
for help.
It's never a great thing to be
litigant in person
, if you can get some professional assistance. For matters relating to intellectual property, particularly claims that are made in the Intellectual Property Enterprise Court any one of the above organisations can help you find paid advice. This scheme is for those who find themselves threatened or abused but don't have the resources to cope.
While the
Daily Mail
and others have highlighted the problems of County Court Judgements for debt, a default judgement in a trademark infringement matter can also result in a charging order on your house that means you can't sell it or other similar civil remedies. There are people in this position because they couldn't or did't get help. The purpose of this scheme is so that it doesn't happen again. Even when you find you are in the wrong, there are ways to minimise the pain and most IP owners would prefer those solutions rather than silence.